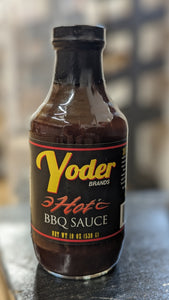 We've been in the meat business for years and because we could never find a barbeque sauce just perfect enough to compliment the cuts we sold, we decided to offer our own. 
     Some like it HOT, so we delivered! Our same great Original blend with a little extra spice for heat will add the flavor you have been looking for! 
     We hope you enjoy it as much as we have!